Our Culture
At ADICA Trucking, we don't just support our employees on the job. We offer best-in-class logistics technology, a dedicated dispatch team, and a clean shop to make their jobs easier and safer. But we also offer support when they're off the clock- like a robust wellness program, gym access, and a comfortable driver's lounge where they can relax between trips.
It can be hard to stay active and healthy behind the wheel, so ADICA Trucking makes it easier with our wellness program. ADICA employees have access to two gyms, including the Goodman Family Wellness Center at Eaton Steel, an ADICA partner. Our employees can receive personal training and take part in group exercises and Lunch and Learn sessions that focus on healthy living.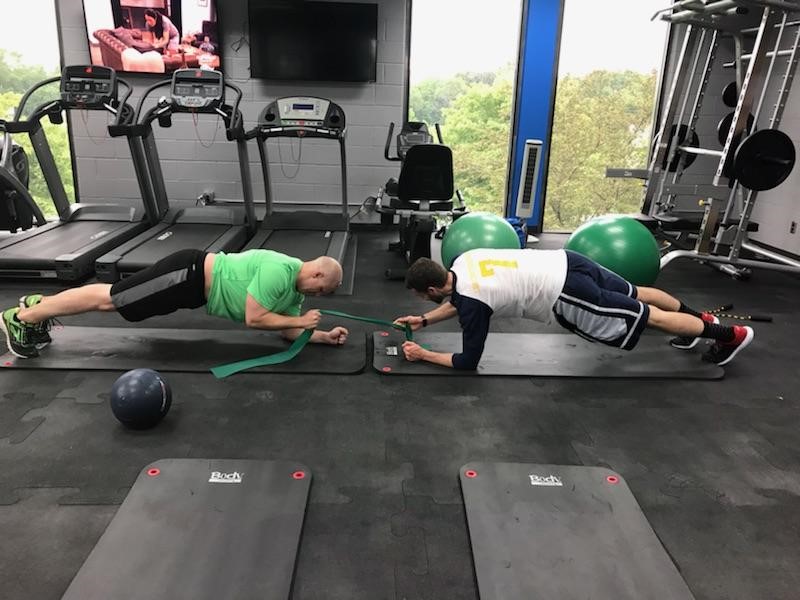 Here are some other things that make us unique:
We are a Heavy Haul Carrier, with Many Multi-Axle Trailers to support 70,000, 89,000 and 100,000 in payload where legal to haul (Primarily: MI, IN, OH, ON, PA, MD)
We maintain a panel of "Driver Mentors" comprised of Company Drivers and Owner Operators; acting as liaison between the Drivers and Management. The Mentor Group holds regular meetings, keeping both sides of the business up to date and well informed. The Driver Mentors also help provide on the job training.
We're a professional, well-supported specialized carrier
We're compliant with all applicable laws, and were an early adopter of electronic logging devices, implementing Omnitracs GPS Electronic Logging Devices before they were required.
We use McLeod software to manage and monitor
Our partnership with ADICA Logistics allows us to track shipments in real time.
We are a MVE Certified "Veteran Friendly" Carrier; actively supporting Veterans returning to civilian lifestyles looking for careers, visit our Veterans page to learn more.