Trucking Services
Wherever you need your freight shipped, count on ADICA Trucking to get it there. We operate in the contiguous 48 states but use our network of trusted carriers and ADICA Logistics to transport and manage freight wherever you need to send it. We're experts in the following types of freight and specialized trucking:
Heavy haul trucking

Flatbed expedite trucking services

Lumber and Shingles

Robots, Tool & Die and Machines

Unique freight, that just doesn't fit in a standard dry van trailer!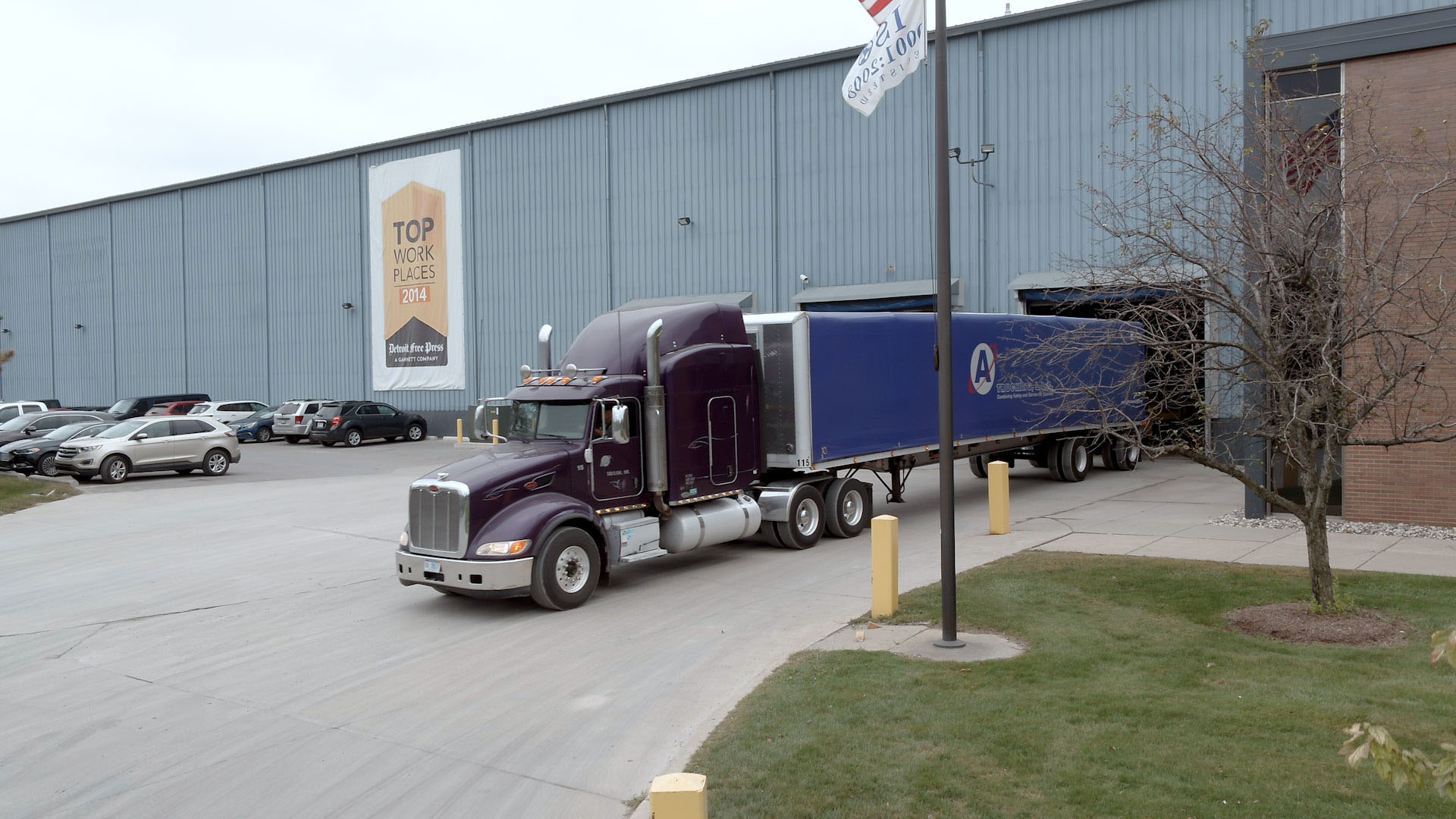 Our Trucking Methods and Technology
When you use ADICA Trucking, you always know where your shipment is. Our expert load planners use McLeod Loadmaster Transportation Management software to efficiently track and schedule every shipment. Our TM software also works in conjunction with Omnitracs (OBC) Electronic Logging Devices to manage freight in real time and provide constant two-way updates back to our Operations team. The in-cab OBC also sends turn-by-turn navigation updates as well as lane updates to our drivers in a real time "hands free" manner. While out on the job at the supplier, our ADICA drivers also capture and send a copy of the signed Bill of Lading into the Load ID and into our TM system; taking the delay out of the billing process and improving customer satisfaction with real time data.
Our fleet is currently made up of:
150 company-owned flatbed and Conestoga trailers, including many Tri, Quad, Six and Eight multi-axle heavy haul trucking units
2 dry van trailers
2 stake truck units for Hot Shot support
125 power units comprised of company truck drivers and owner operators
ADICA Trucking was also an early adapter of installing electronic logs, integrating them into our operation eight months before they were required.
ADICA Trucking has also entered an agreement with SmartDrive Truck Camera System, installing front-facing cameras in all our company trucks.